The project: some data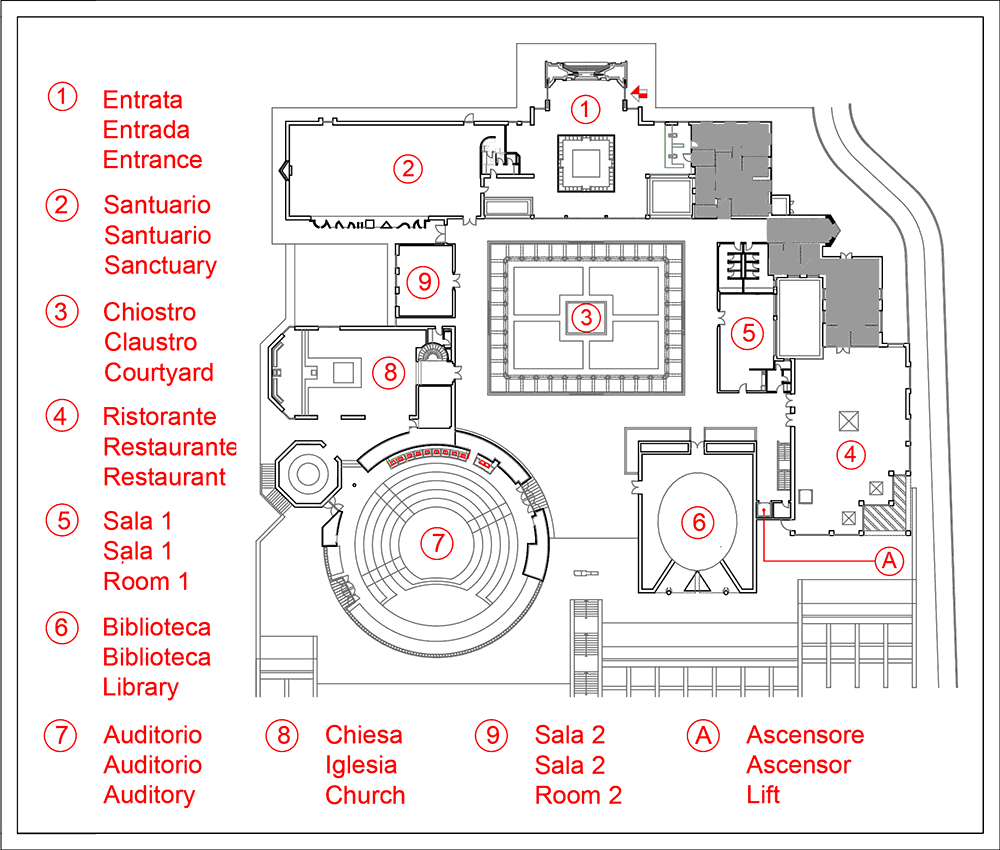 The original project is by Kiko Argüello, a famous Spanish painter, together with Carmen Hernandez, initiators of the Neo-Catechumenal Way. Kiko, helped by a group of international architects (Mattia del Prete, Antonio Avalos, Alberto Durante and Guillermo Soler) designed a complex with very modern lines, which at the same time blends harmoniously with the natural surroundings.
The construction has begun in January 1999 under the direction of a Hebrew architect, Dan Mochly from Haifa, in collaboration with an Argentinean architect, Rev. Daniel Cevilan. Those responsible for the technical part of the construction, are Rev. Ewald Randl, an Austrian engineer and professor of engineering at Graz, and for the coordination of the work in general is Jose Vincente Sandino a Colombian architect.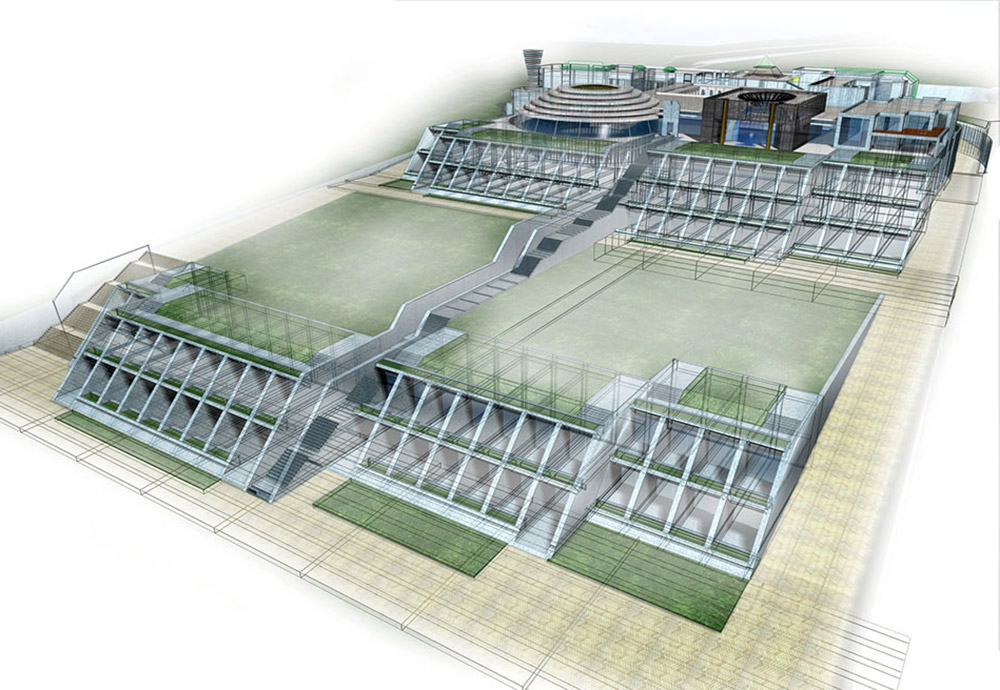 ---
Auditorium
The first terrace or block, the highest in reference to the lake, includes a congressional center, with all the services for simultaneous translations, with the ability to accommodate 300 persons. It can be used for international theological conferences, for biblical studies, Episcopal Conference meetings, meetings for the permanent formation of presbyters, or even for periods of formation for seminarians in the last stage of preparation for the priesthood.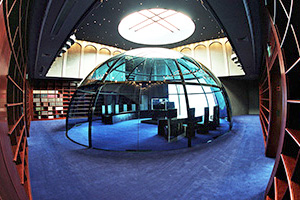 The Library

In order to facilitate study and to deepen the understanding of Sacred Scripture, with special attention to the Sermon of the Mount, there is a very modern computerized library for biblical studies.
---
Sanctuary of the Word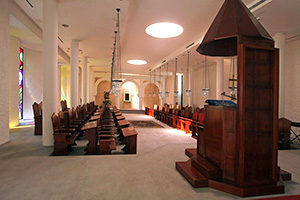 A characteristic element of this building is the Sanctuary of the Word, which will be useful to those who will go to this house to scrutinize the Scriptures, in a prayerful and contemplative atmosphere. In the area of this Sanctuary, there are 80 thrones. At the end of the wall there will be a Tabernacle, designed with two levels: one has the presence of the Blessed Sacrament, and the other has the presence of the Sacred Scripture (see Dei Verbum which invites to venerate the Scripture. [1]. Both presences, -Blessed Sacrament and Word- kept in the Tabernacle are like a door opened in the wall of death which surrounds the life of every man. In front of the Tabernacle there are three arches, to recall the Trinity. The modern stained-glass windows of the Sanctuary, brightly colored, remind us of the Creation and the Garden of Eden, where man walked and dialogued with God.
---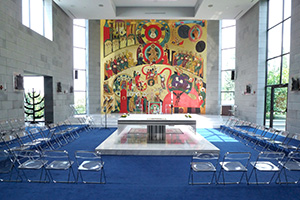 Church
The complex includes also a Church for Eucharistic celebrations and a Chapel of the Blessed Sacrament surmounted by a stylish chalice which refers to the passion of Christ [2]
---
References
[1] - Dei Verbum, N.21
[2] - "Abba Father, if it is possible take this cup away from me, but let it be done not according to my will but to your will". (Matthew 26,39).