The project: some data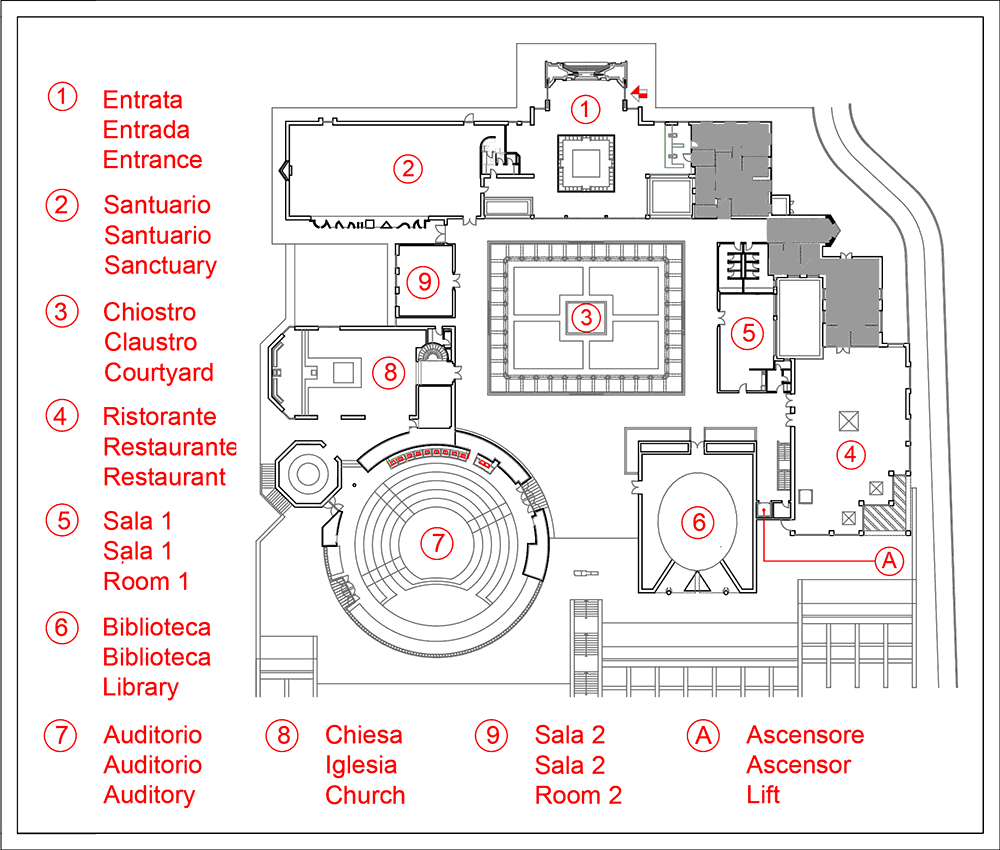 The original project is by Kiko Argüello, a famous Spanish painter, together with Carmen Hernandez, initiators of the Neo-Catechumenal Way. Kiko, helped by a group of international architects (Mattia del Prete, Antonio Avalos, Alberto Durante and Guillermo Soler) designed a complex with very modern lines, which at the same time blends harmoniously with the natural surroundings.
The construction has begun in January 1999 under the direction of a Hebrew architect, Dan Mochly from Haifa, in collaboration with an Argentinean architect, Rev. Daniel Cevilan. Those responsible for the technical part of the construction, are Rev. Ewald Randl, an Austrian engineer and professor of engineering at Graz, and for the coordination of the work in general is Jose Vincente Sandino a Colombian architect.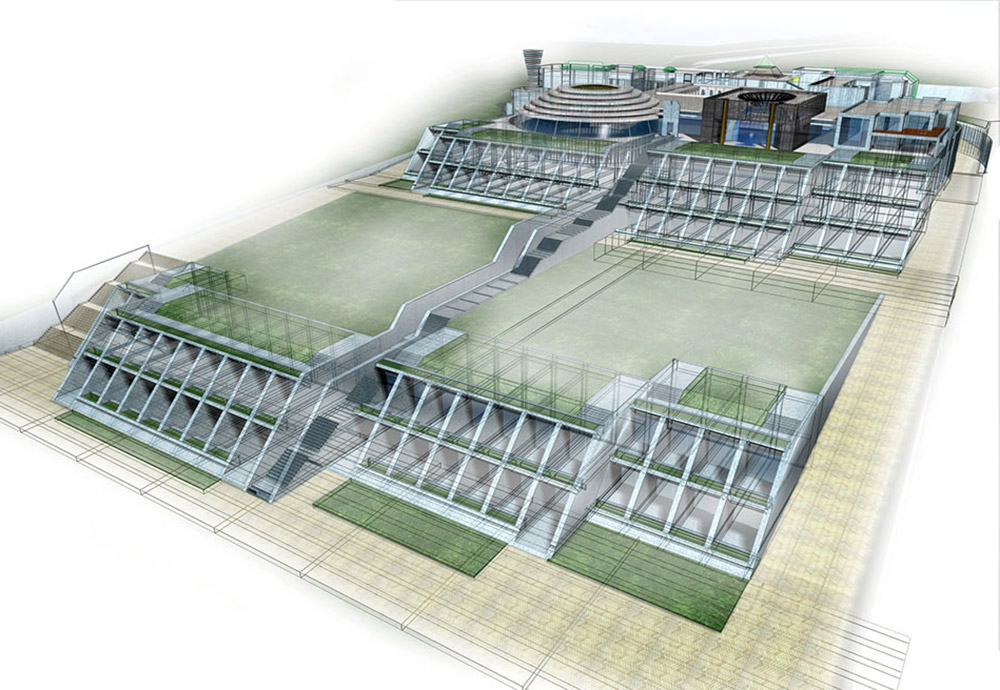 ---
Auditorium
The first terrace or block, the highest in reference to the lake, includes a congressional center, with all the services for simultaneous translations, with the ability to accommodate 300 persons. It can be used for international theological conferences, for biblical studies, Episcopal Conference meetings, meetings for the permanent formation of presbyters, or even for periods of formation for seminarians in the last stage of preparation for the priesthood.